Award ceremony to take place at the City Hall
We're happy to announce that the winners of the 2014 Media Architecture Awards will receive their prizes in the City Hall of Aarhus.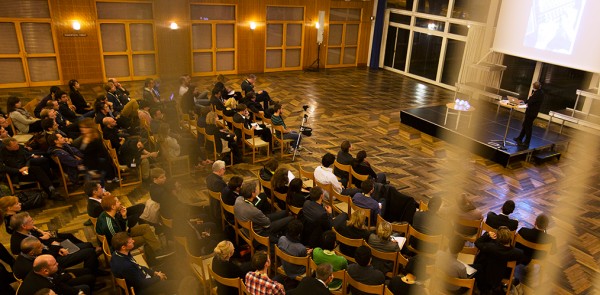 The award ceremony took place in the City Hall for the first time at the last biennale, and we're very pleased to able to celebrate the most beautiful and innovative media architecture in this characteristic and modernist building once again. Built by famed Danish Architect Arne Jacobsen, it is a suitable setting for the Oscars of media architecture.
The ceremony is open to the public and takes place on November 21.
Winners are chosen in five different categories:
Animated architecture
Money architecture
Participatory architecture and urban interaction
Spatial media art
Future trends and prototypes
Read more about the categories and how to nominate a project.