Gehl: Birgitte Bundesen Svarre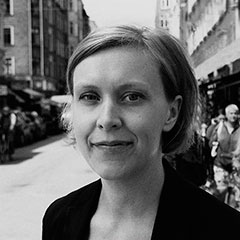 We're happy to welcome Gehl Associate Birgitte Bundesen Svarre as a speaker at the pre-event in Copenhagen.
Birgitte Bundesen Svarre has been with Gehl Architects since 2008. As key researcher, she works with a variety of projects, ranging from communication-based strategies, which form part of Gehl Institute, to city-based projects with varying types of organizations.
Gehl Institute is the knowledge-arm of Gehl Architects that carries the 40 plus year tradition of research within the field of "Life Between Buildings" from Jan Gehl and the School of Architecture in Copenhagen, where Birgitte got her PhD at the Center for Public Space Research.
Understanding how the city works is key in Birgitte's work. The interaction between the built form and life, and how one can study it, are the subject of "How to Study Public Life", co-written with Jan Gehl in 2013. Topics that touch upon important issues in society: social, environmental, economical, demographical etc., are those which make life in cities complex, but also what makes it fascinating and relevant from Birgitte's cross-disciplinary perspective.
Read more on the Gehl Architects website You can also see an interview with Jeff Risom, Managing Director of Gehl Studio in the US, made when he was a keynote at the 2012 biennale.
Note that we initially promoted Jeff Risom as a speaker at the pre-event. Jeff couldn't make it, so instead we're introducing a new and no doubt magnificent, clever and knowledgeable Gehl Associate, Birgitte Bundesen Svarre.