G-frame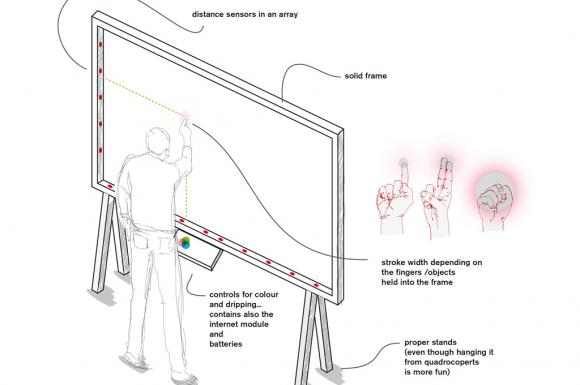 G-Frame allows participants to engage with urban facades via the medium of digital drawing. Thus, one can be a graffiti artist in the most constructive way, without destroying the natural beauty of the facades in various cities.
A digitally augmented frame, along with projections on the side of a building (or a media façade), allows passers-by to use their hands to create works of art. Using fingers, palms and gestures as painting tools, and the frame as a canvas, participants can create an internationally networked artwork together using light, colour, and hacked technology.
Note that the G-Frame will be linked directly to São Paulo, Brazil during the MAB14 Opening on Thursday November 20. If you're in Aarhus, Denmark, it means that you have the opportunity to make virtual graffiti in direct corporation with people São Paulo between 20:00 and 20:30.
G-Frame is produced thanks to the support of Connecting Cities, by the constitute together with julian adenauer.