Story Bench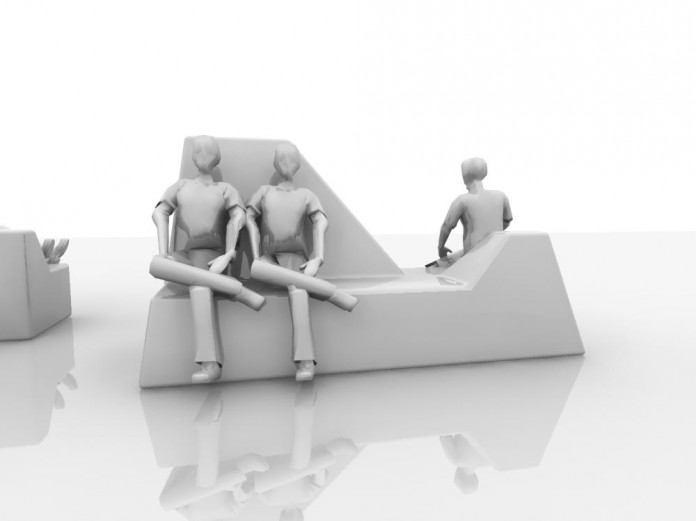 The site specific Story Bench will be placed in the municipalities around Aarhus during 2015. Augmenting the function of a bench as a place for rest and mind wandering the Story Bench makes the local history come to life on location.
When leaning your head back to the head rest, a voice that only you can hear tells forgotten stories from the past of the specific surroundings, by conduction sound to the inner ear through the bones of the skull.
Different from using headphones, this way of listening acknowledges our ability to focus our listening attention on a single voice among a cacophony of sound and background noise (known as the cocktail party effect), enabling the listener to remain a part of the surroundings, being able to communicate with others on the bench or focusing on the present surroundings as well as the story. The bench opens up a new way of experience interactive sound, for you alone or alongside others.
Story Bench is made by Marie Koldkjær Højlund (Aarhus University) and Søren Lyngsø Knudsen (Vectral).