Interactive Urban Architecture
Architects have increasingly adopted digital media as a new material in the urban environment. Meanwhile, human-computer interaction has notably spread out of the traditional realms of home and workplace into the city, highlighting interactive possibilities for engaging citizens with their surrounding built environment. Those two movements have clashed in a highly controversial debate: how to deal with the technical and social challenges of creating interactive content for this new digital city?
Drawing upon our experience in designing for such scenarios, we envisaged this workshop to address aspects from various emerging fields, including urban HCI, prototyping, participatory media architecture, media façades, hacking of urban spaces and digital street art.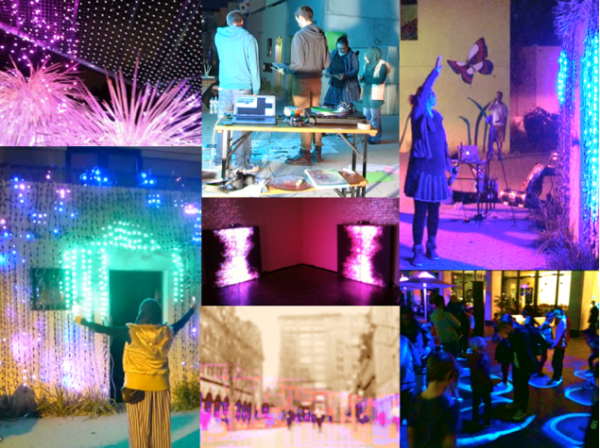 This session will include a tutorial discussing best practices and challenges, live demos and rapid prototype activities. It is designed to encourage discussion about the nature of the digital city as well as hands-on development of interactive architectural interfaces: gesture-based interaction using Kinect, everyday-object interaction based on sensors and computer vision as well as audio and touch-based interaction. Participants who have previously engaged in the design and implementation of responsive environments are encouraged to reflect on their experiences, particularly challenges, common issues and design outcomes.
The workshop is expected to suit designers regardless of previous experience in the field. Programming experience is not required, although participants are expected to bring their own laptops. All other necessary materials will be provided.
We look forward to an intensive, provoking and highly participative workshop on one of the most exciting new frontiers of both architecture and HCI.
Half-day Session
Time: 12:30-17:00
Venue: Godsbanen. Room: DAK/Institute for (X)
Organisers
Luke Hespanhol (University of Sydney)
Marius Hoggenmueller (University of Munich)